Interactive Site Plan
On-Screen changes
When your sales team sells one of your homes or condos, you can immediately change the status from available to sold. This creates a sense of urgency to purchase withing the minds of your potential buyers;acting as a silent salesperson for your office. You can also showcase images of your model homes, floorplans and local aenties. The software we have created is designed to be very user-friendly and can be customized to your specifications.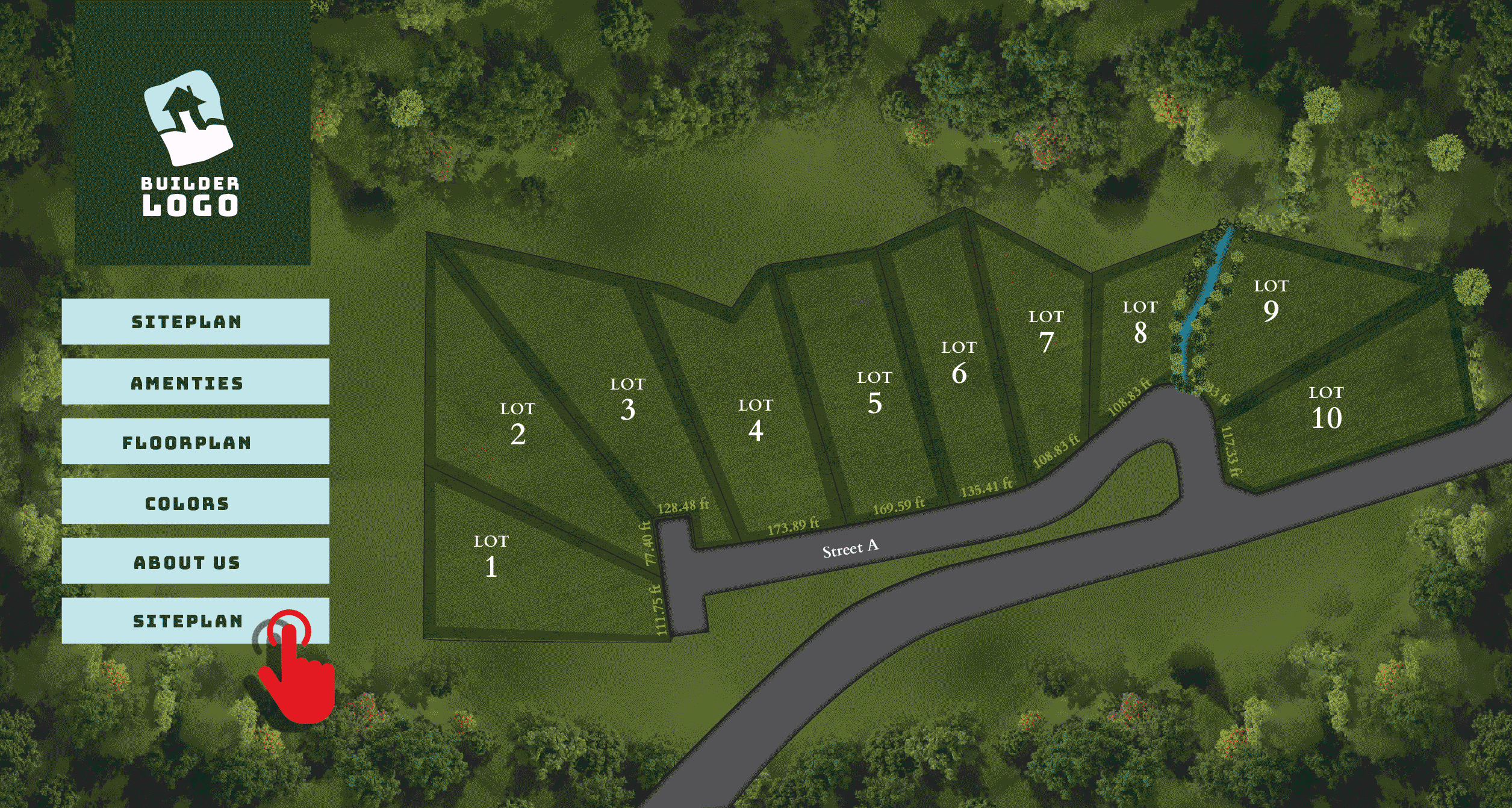 Interactive Touch Screen Models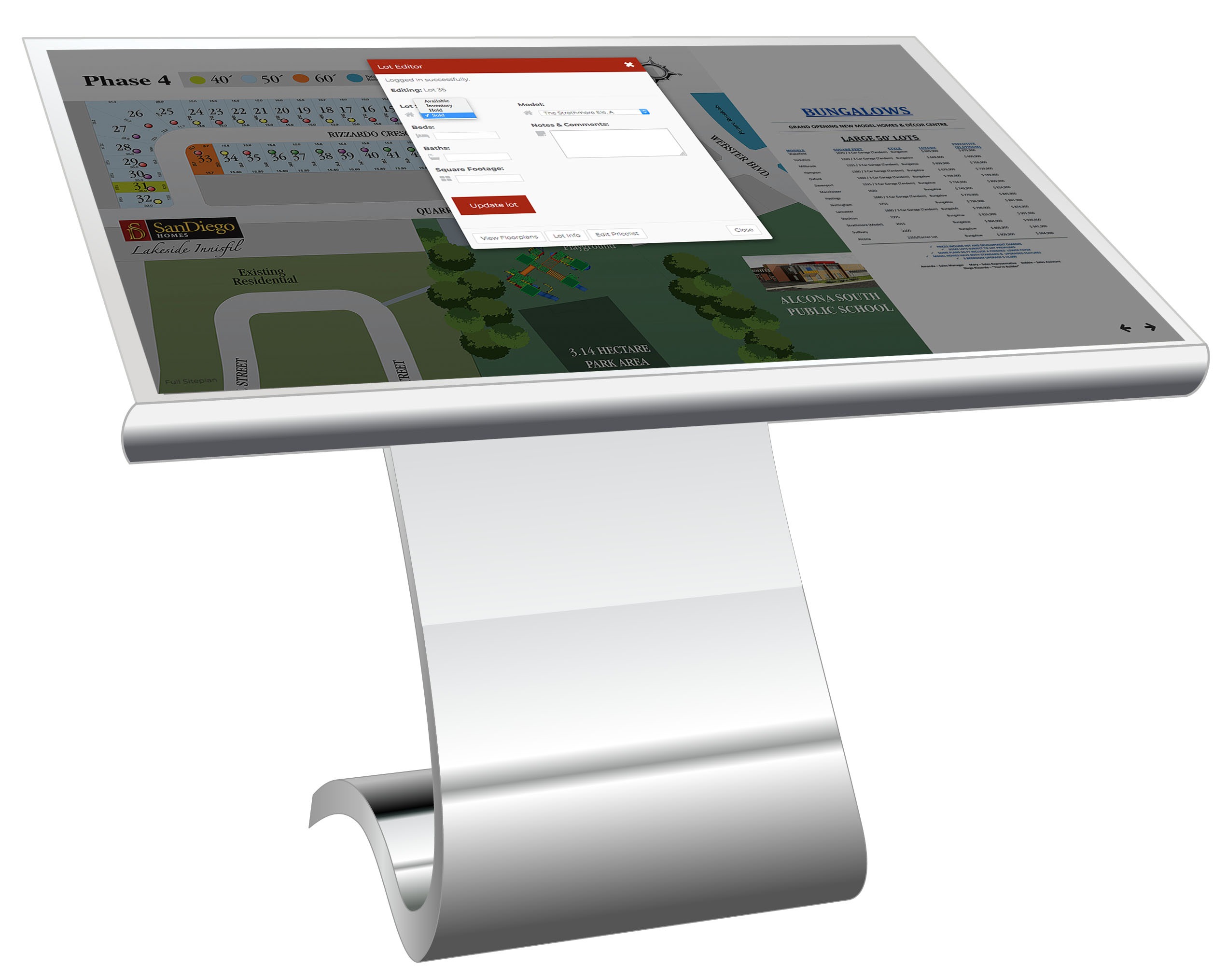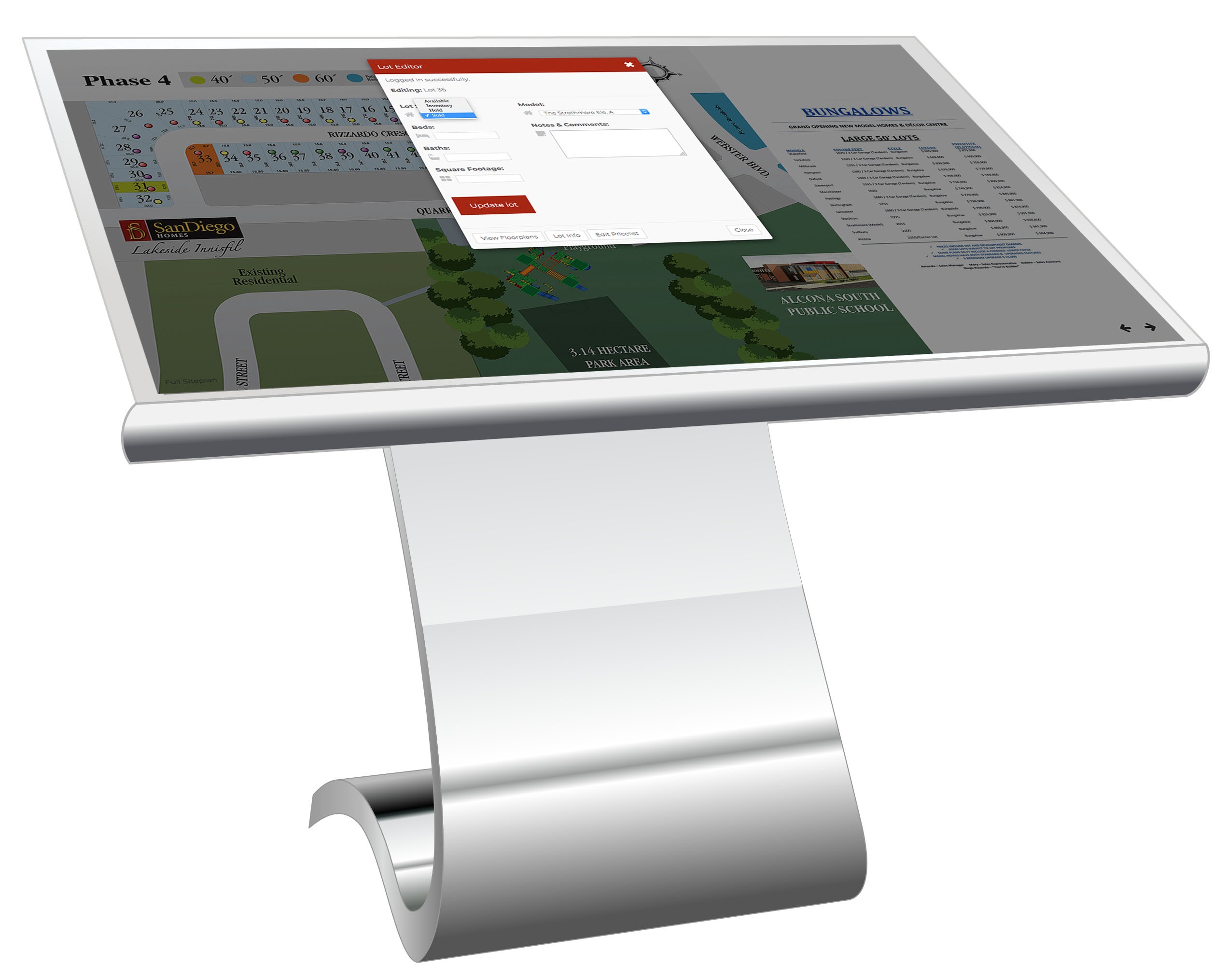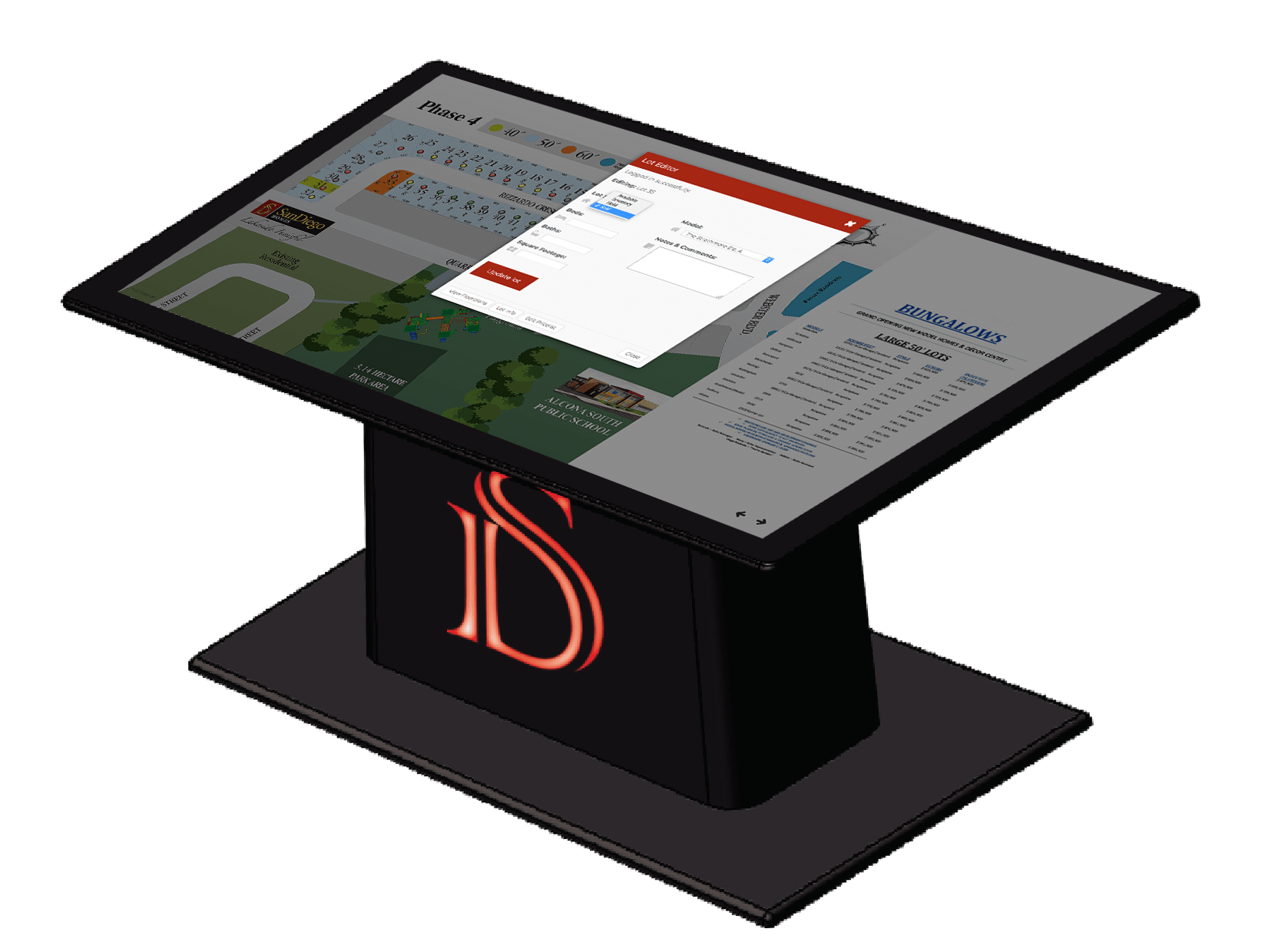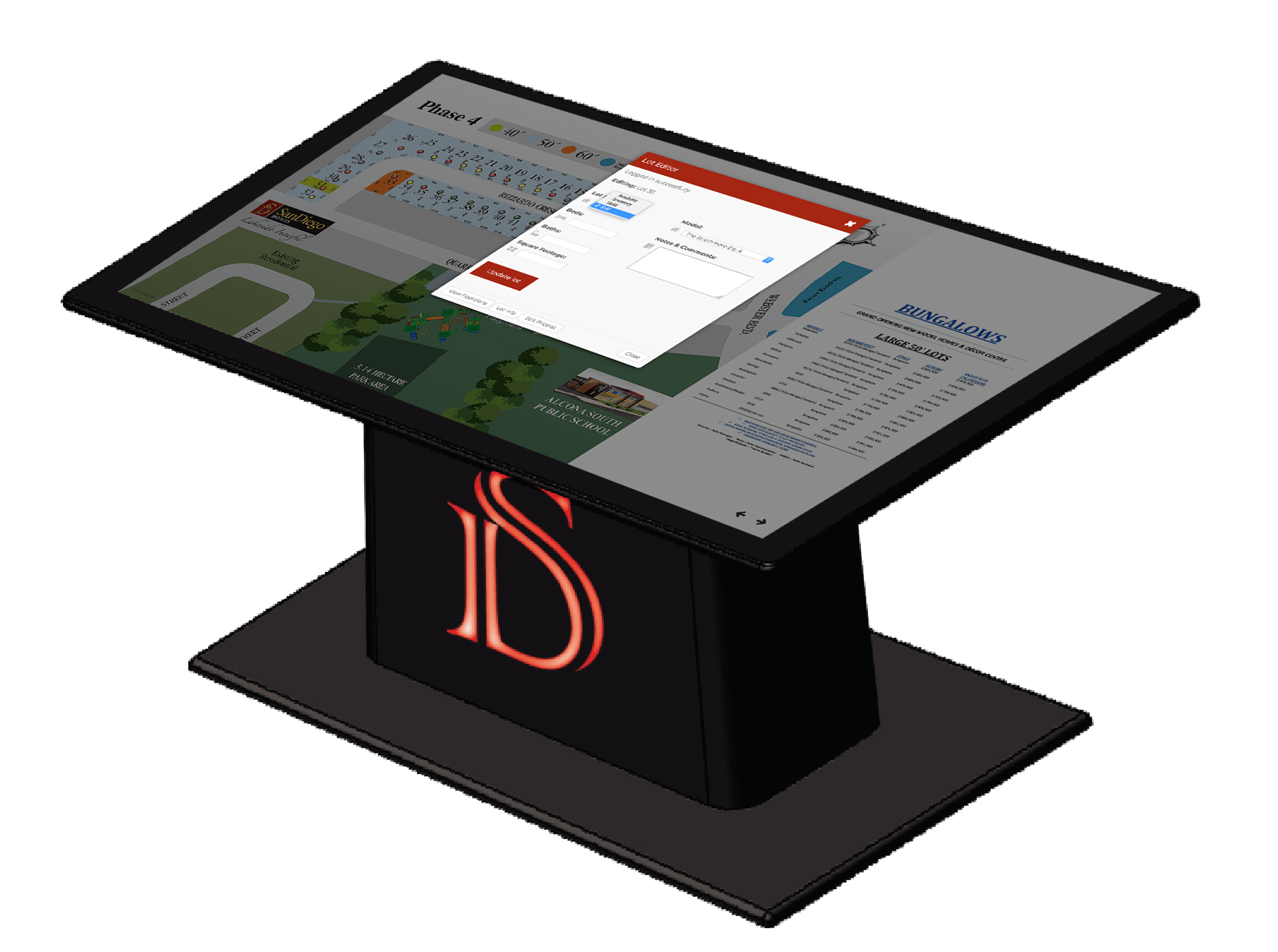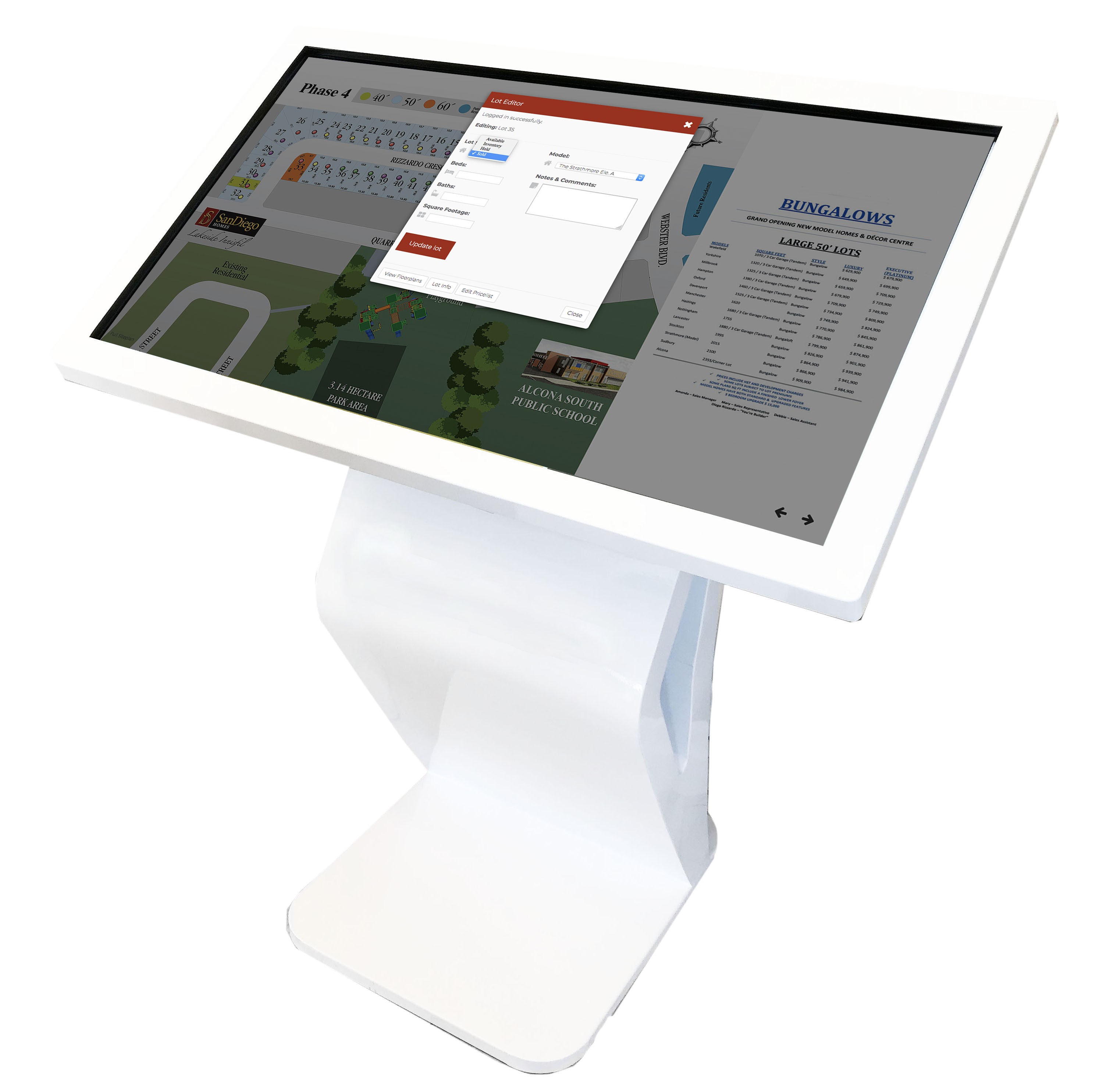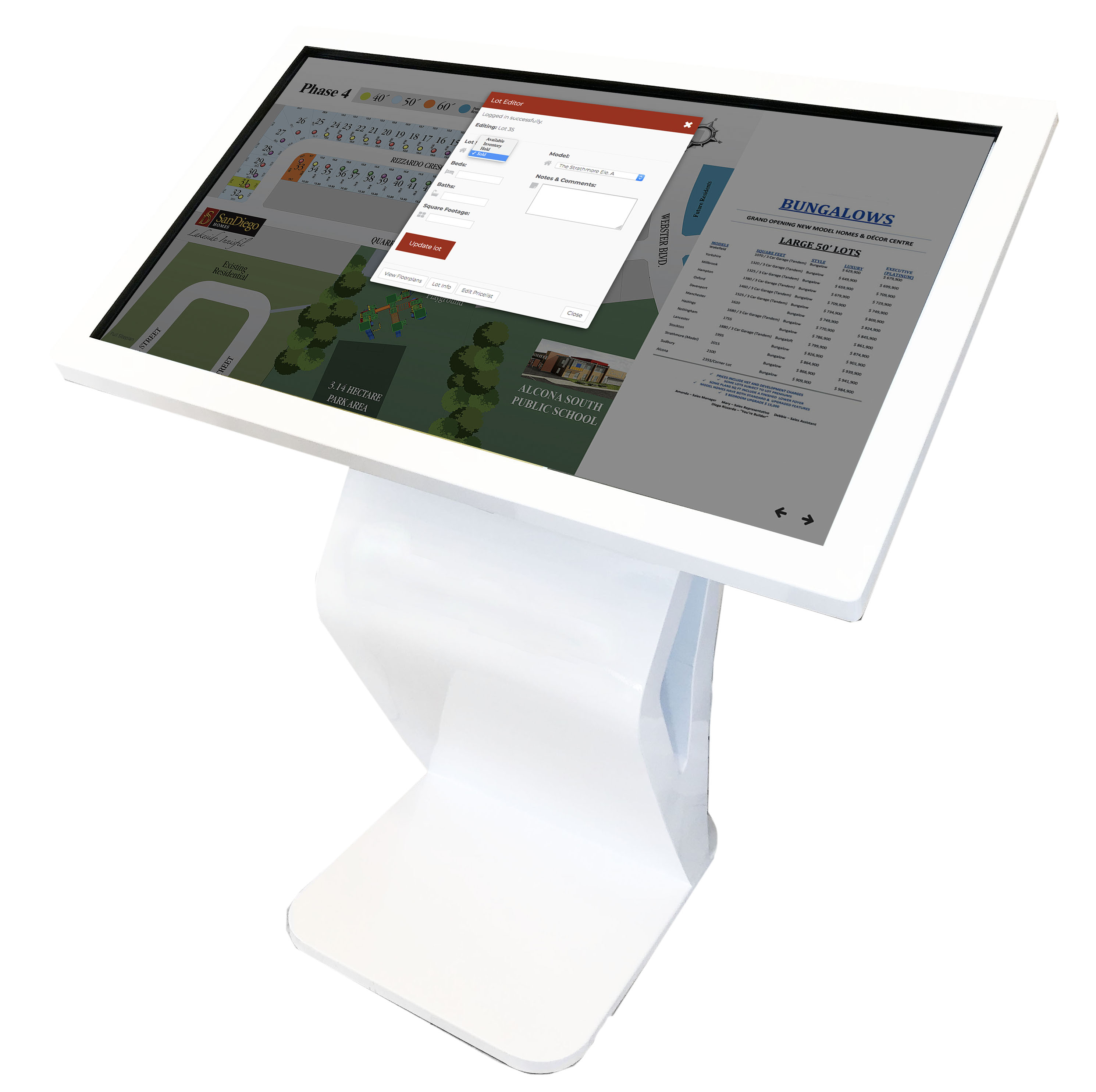 Custom backlit company logo model
Custom Tailored to you
Split screen availability
We have built-in and interactive split screen function to showcase both the siteplan and pricelist. Your options are limiteless.
1. Interactive siteplan
Beautifully designed site plan & our technology programmed to simplify and enhance the buying process.
2. Split Screen
Showcase any sales documents, closing dates, incentive, price list, or local amenities.
3. Custom Lot Editor
a) change your lot status
b) choose your model
c) how many beds and baths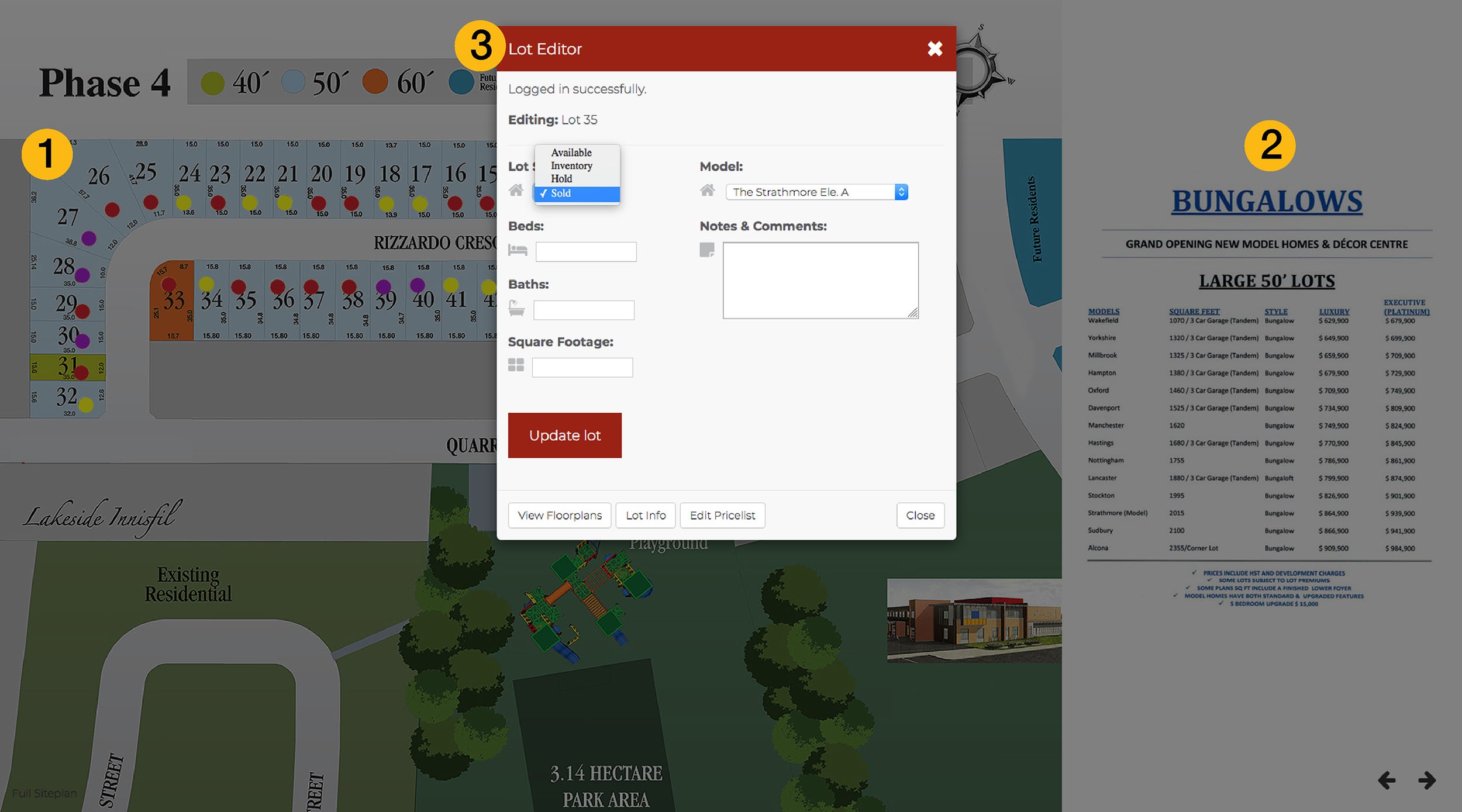 See something you like?
Let's Work Together!
Headquarters:
165 Saunders Road
Barrie, Ontario L4N 9A3 Canada
Hours
Mon to Fri 9:00am to 5:00pm EST