Flyout Menu & Hover Effects
The Flyout menu has unique creative control with custom backgrounds and hover effects. Set a unique background image per menu item which will change on mouseover.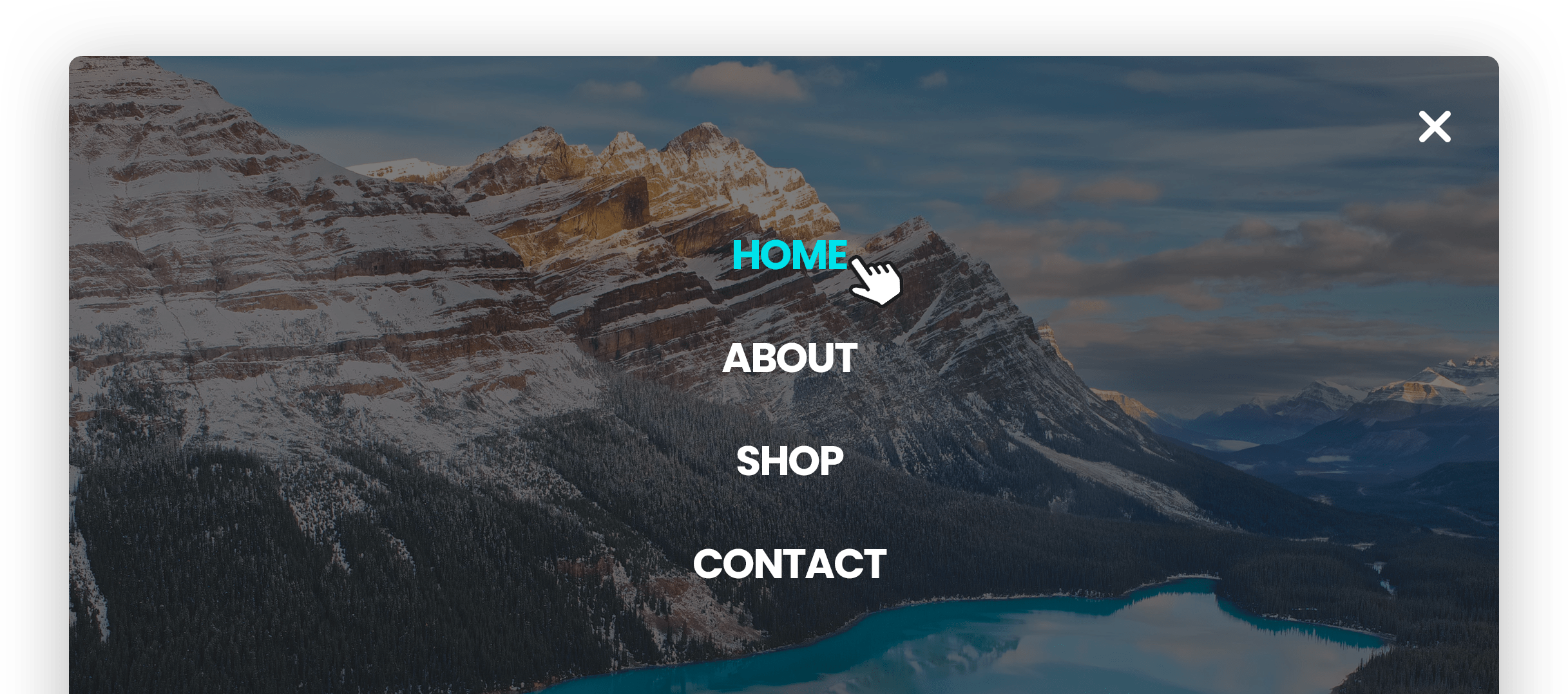 Vertical Navigation
We can't list them all but rest assure we have done dozens of customized headers with cool features. We are constanty developing new techniques and methods with each update.