A smooth interactive experience
Enrich your site with touch tech
Every home builder is unique, we design and program touch screens that provide effective, measurable online solutions just for your company. Our team has designed campaigns that allows you to combine your digital floorplans with the buyers that want and need to visualize their next home. Think of us as your programmer, graphics designer, and sales crew all in one. Interactive touch technology delivers a wide range of benefits for builders and developers.
Real Time Changes
Instantly and remotely change the messages on the screens.
Customizable Size & Color
we have a wide range of screen sizes that suit your needs and environment.
Audio & Video
Stream your favourite playlist or have the ability to play interior walk throughs
ScreenSavers
Acting like a silent salesperson, screensavers keeps messages current and engaging
Portability
Sturdy, customizable carrying cases with wheels available
Plug & Play
No special training or programming on the client's end. Everything comes preloaded & tested.
Special Events
Engage your potential customers with new content on screen
Integrations
Need ongoing analytics, up-to-date, pricing and much more? We can provide that service.
Benefits of Interactivity
Interactive touch technology is easy-to-use nature. It's intuitive, instinctive and users (the public and sales team) can pick up on it quickly; creating a more interactive and engaging experience with your potential home buyers.
Little to no Learning
Our software is easy to understand and use

Quick Content Changes
Out interactive programming has allowed you to make changes right on the screen in real time.
Technical Support
Remote tech support is provided through remote access to help or troubleshoot on-site.

Interactive Touch Screen Models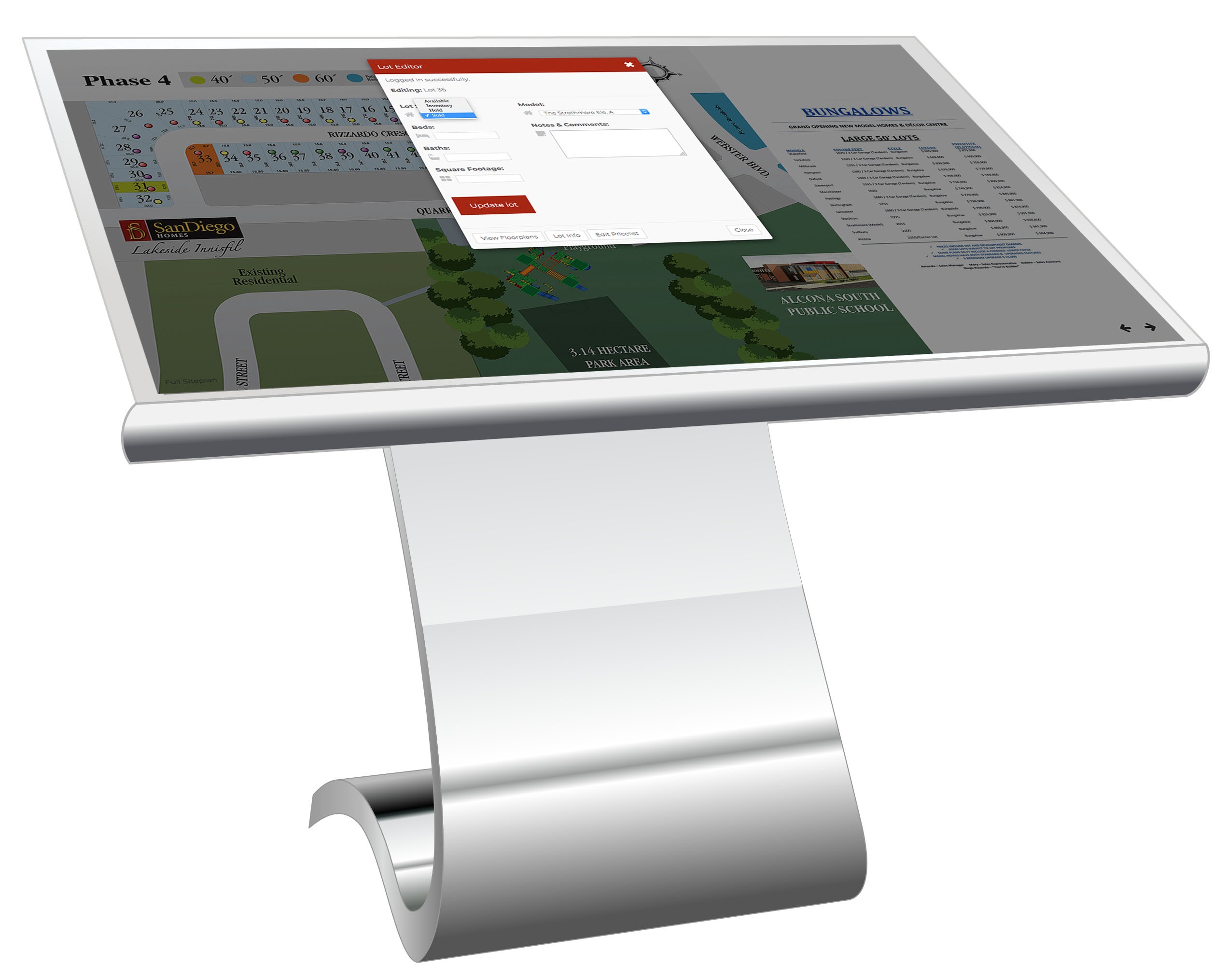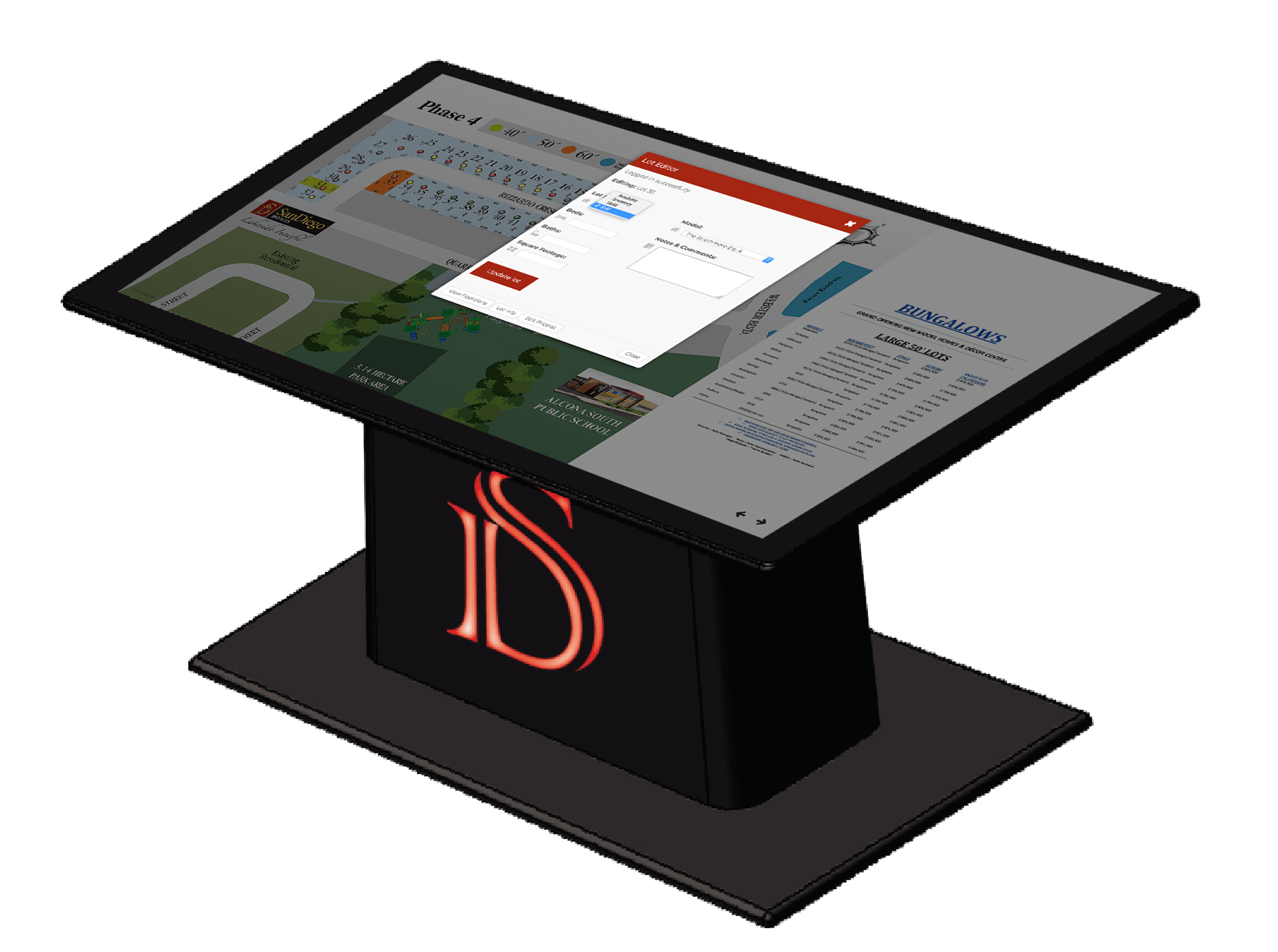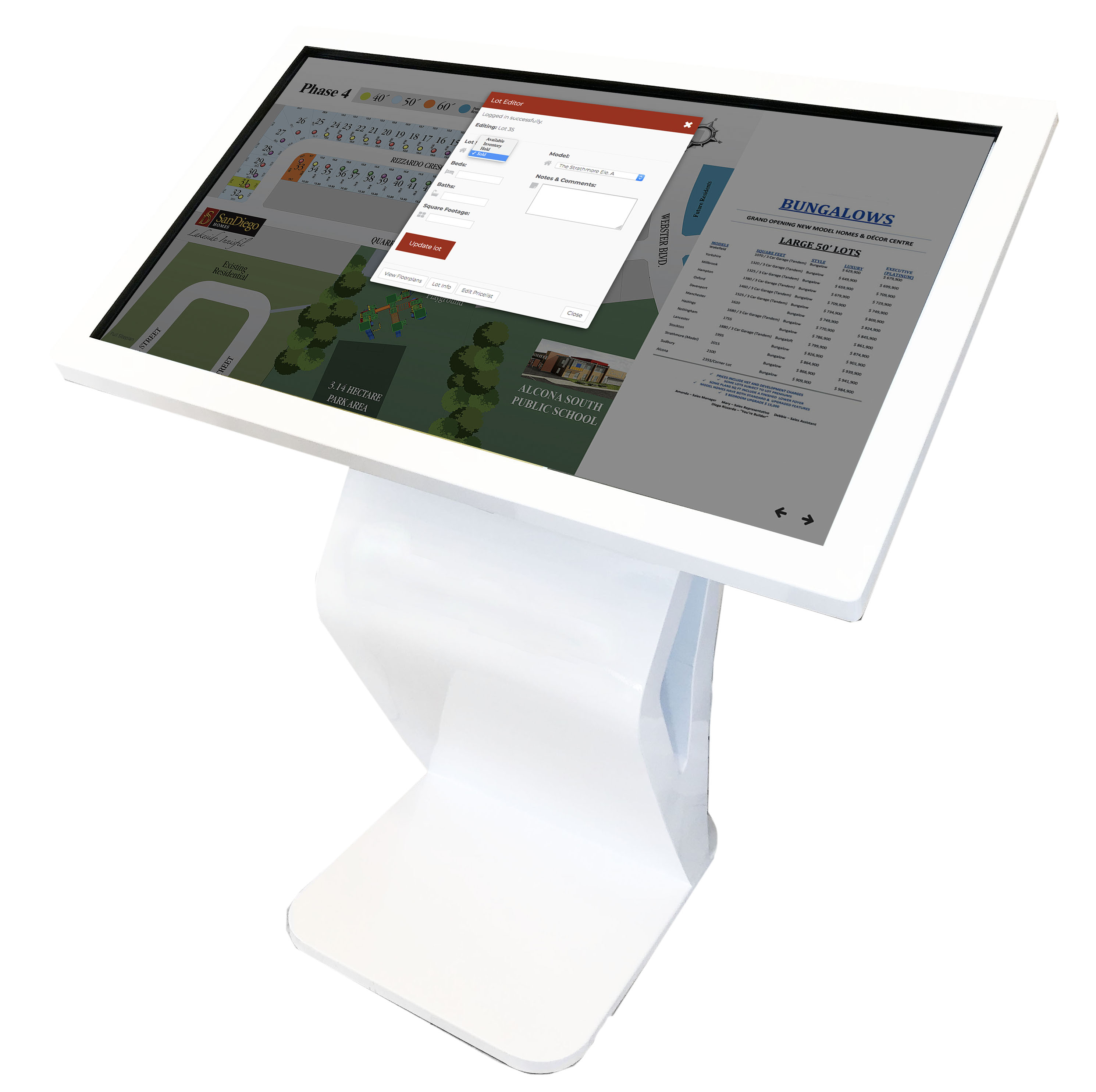 Custom backlit company logo model
See something you like?
Let's Work Together!
Headquarters:
165 Saunders Road
Barrie, Ontario L4N 9A3 Canada
Hours
Mon to Fri 9:00am to 5:00pm EST